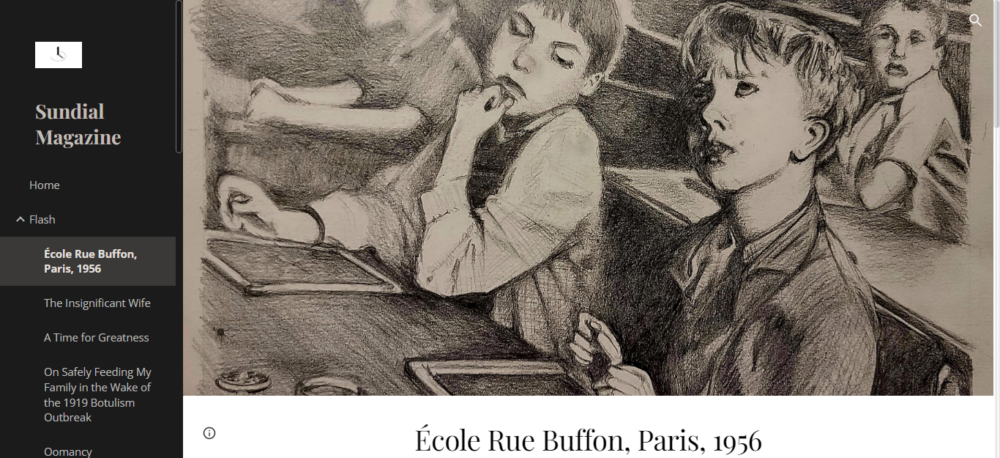 École Rue Buffon, Paris, 1956
Back in 2011 I was in Torino presenting Il Vino in Italia, and I took some time to visit the show of a famous photographer. It was a selection of photos taken in a school, in Paris, in 1956, plus other works. I've been thinking of those photos, and of a caption I read at this show, for years. Here is what I finally wrote. It was published by Sundial Magazine and brilliantly illustrated by Sandra Eckert.
"The photographer arrives in the classroom with his camera around the neck. The teacher doesn't need to tell the pupils to be quiet, the camera is enough to spread the silence between them, but she does tell them who the man is. She says he is famous, and his photos have been published as far as the United States. The children raise their hands to ask the same question: Pouvons-nous jeter un œil? Can we take a look?
They've never seen a camera so big. He lets them come closer, mais ne touchez pas…"