About Slawka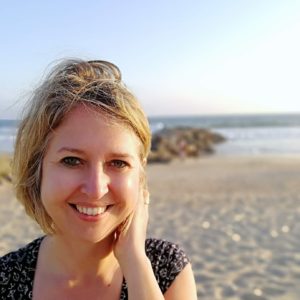 Hi! My name is Slawka and before you wonder, it's pronounced Swafka. 
I'm a bilingual writer, copywriter and translator. I started my career writing in Italian, mostly, and later switched to English, more and more consistently. I was raised in Italy, and until recently lived in Castel Gandolfo, a small town south of Rome, perched on the edge of a volcano. In late 2019 I moved with my husband to Geneva. We have a 12-year-old Labrador called Tessa.
My work in English
My short stories in English have appeared or are forthcoming in various publications including Mslexia, Ellipsis Zine, Spelk, Constellate Magazine, Flash Frontier, Streetcake Magazine, Necessary Fiction, Fat Cat Magazine, , Pen to Print, Funny Pearls and Firewords.
I'm currently submitting my first crime novel in English.
My work in Italian
My first book, Il Vino a Roma, was published in October 2010 by Castelvecchi. In October 2011 it was the turn of Il vino in Italia, regione per regione guida narrata al turismo del vino also with Castelvecchi. Between 2014 and 2017 I published three crime novelettes titled Il drappo scomparso, Il kimono di Madame Butterfly and Barocco Siciliano with Difusiòn – Casa delle lingue edizioni, and in 2014 also Mani buone per impastare, a collection of short stories published as an ebook by Blonk. It's no longer available but it allowed me to win the first prize in the 2016 edition of Castelli di Scrittori. Also in 2016 I was among the finalists of the NebbiaGialla national award for short stories. In 2019 Difusiòn – Casa delle lingue edizioni published two more novellas, titled Un fine settimana a Roma and Un fine settimana a Firenze. Since 2005 I run a blog called marketingdelvino.it.