No more songs (on listening to Say, Say, Say*)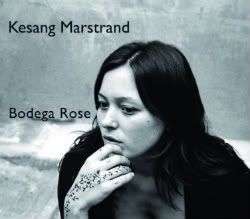 by Slawka G. Scarso
I have lost count of all the songs that
With a word or an entire strophe,
Reaching my ears in the random sequence
Of a bored radio wandering
Have reminded me of you and of your absence
When the distraction and the tedium
Of the commuters' traffic had pulled down
The multi-coloured tinfoil armour
Of which I was so proud.
From now on, no more songs:
I'm switching off the radio and
From a randomness decided by me alone
Let emerge only symphonies and nocturnes,
Piano solos and concertos,
Notes and pauses, nothing else.
Never again, after sliding down
The railroads of harmonies
Will words crash against my mended heart:
Like an old doll
Patched with scraps of green silk
Stripped from a worn parachute.
* Please note that I'm referring to the version sang by Kesang Mastrand.